Australia's Waste Crisis
China isn't taking our recycling anymore… so what is next?
Until very recently China was taking and paying for the vast majority of the worlds recyclables, including 1.24 million tonnes from Australia each year. It was cheaper to ship our rubbish overseas than it was to process it back home.
China cancelled many of their contracts with several countries because their shipments were usually contaminated with non-recyclable material.
Australia produces an average of 64 million tonnes of waste every year. That is 1.5 tonnes per person. The single biggest component that goes into landfill is actually organic food waste. Last year Australia generated 5.3 million tonnes of food waste. That's $8 billion worth of food that we sent into landfill, which then undergoes anaerobic decomposition to generate methane, a harmful greenhouse gas. When released into the atmosphere, methane is 25 times more potent a greenhouse gas than carbon dioxide.

What are our solutions?
The Australian Government is currently undergoing a federal stock take of all of our recycling facilities. They need to check if the current facilities could be scaled up to suit our needs and how long it would take.
Each state is putting plans in place to tackle our waste crisis. Most states have introduced a 'waste and environment levy' for dumping rubbish into landfill. Some are further ahead than others. They want to use this revenue to invest into renewable energy facilities.
Most states are copying the European recycling systems. Sweden for example, banned all rubbish going into landfill over a decade ago and now 'recycle' up to 98% of their waste. Part of their waste is turned back into materials for reuse. The rest is used to feed incineration systems that give Swedish households electricity and heating.
West Australia is the first state to start building 'waste to energy' facilities that are estimated to be finished by 2021. The largest planned facility in Kwinana is designed to receive and process up to 400,000 tonnes of residual waste per annum, and said to generate around 800 jobs. But is incinerating our waste the best option?
Incinerating waste is the dirtiest way to produce electricity and actually generates almost 30 times more pollution than burning coal. "Trash incinerators are well known to be the largest source of the most toxic man-made chemicals known to science – dioxins" (Energy Justice Network).
For each tonne of waste burned 300 kg of toxic ash produced. What is going to happen to this ash? Back into landfill which could leak and contaminate our groundwater, food chain and oceans? Plus incinerators generate very few jobs compared to recycling.
There is still the problem of what to do right now to tackle our waste crisis. Our main setback is legalisation…
We need more policy makers and advocates to start making changes today to ensure the sustainable well being of our environment, particularly our oceans.
We need to scrap the Waste Incineration plants and build plastics re-purposing facilities instead.
We need to follow suit and ban single use plastics, like several other European countries.
We need to establish better incentives for people to correctly recycle and fines for people who don't.
We need to develop our education system to include the importance of minimising waste and correctly recycling.
We need to create better incentives and requirements for the manufacturing industries to stop the necessary over production of plastics.
We need to ditch the Linear Waste Economy and switch to a Circular Waste Economy. (Picture referenced from CUSP, 2019)
There are some states that have already taken the initiative to start doing something RIGHT NOW about our current waste crisis. The City of Melbourne launched a recycling facility on Degraves street in 2013, to tackle the large amount of organic waste generated by the restaurants and cafes in the area. They use a process called Aerobic digestion to break down the waste using a micro-organism. The end product generated by the waste is water, which is then treated by minerals to be used to create energy.
The key achievements of this recycling program include:
A reduction of the garbage waste stream by 66.0%
A resource recovery rate of 66.9%
Food waste reduction of 68.9%
A combined total of 392 tonnes of recycling diverted from landfill
Local community gardens, and Council parks and gardens supplied with biomass created from the food dehydrator
WA's first plastics reprocessing plant called Greenbatch, turns PET plastics into 3D printer filament. This facility was launched by a man named Darren Lomman, who quit his career, mortgaged his house and invested everything he owned into establishing this business.  It re-purposes plastic bottles and keeps them out of landfill, oceans and waste incinerators. They hold events monthly for you to drop off your plastics, otherwise they have collection bins deposited around WA.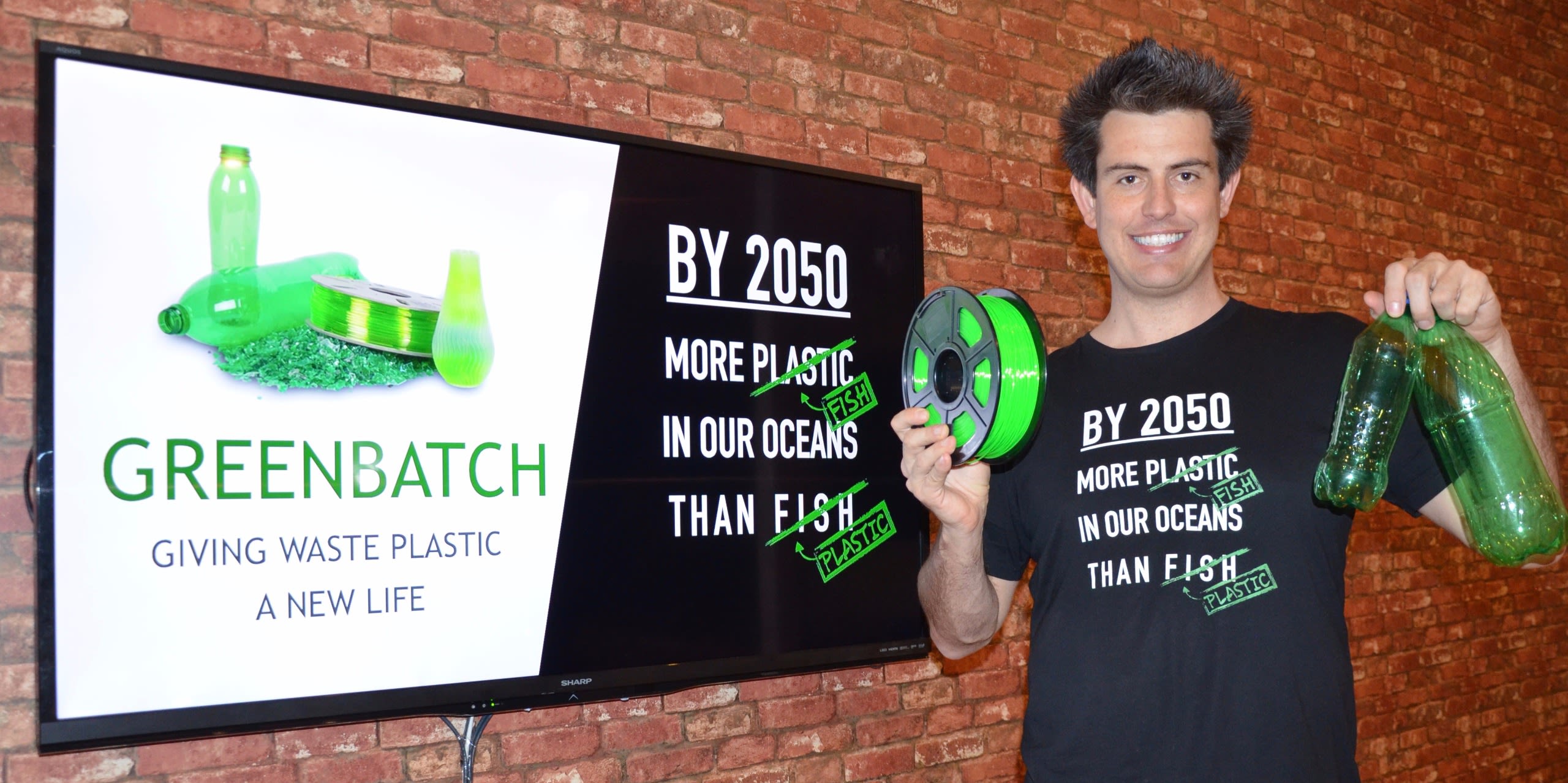 Keep an eye out for similar waste programs in your area. More businesses are jumping on board now there are penalty rates for waste.
References:
https://www.abc.net.au/news/2018-06-11/queensland-budget-bid-to-encourage-waste-to-energy-projects/9857812
http://www.phoenixenergy.com.au/
https://www.smh.com.au/environment/sustainability/nsw-waste-crisis-landfill-levy-gains-20190104-p50pp3.html
https://www.mwrrg.vic.gov.au/projects/the-metro-fund/metro-fund-round-two/city-of-melbourne-degraves-street-recycling-facility/
http://www.energyjustice.net/incineration/worsethancoal
Curtin University Sustainability Policy – Waste Lecture Notes